Alfa Romeo Q4 AWD Tech Explained
Let's dive into the high-tech Alfa Romeo Q4 AWD system
Alfa Romeo has been known for its elegant yet sporty luxury cars. They are always researching, upgrading, and coming out with new features to improve performance.  They certainly didn't hold back on their Alfa Romeo Q4 AWD.
What is AWD?
AWD is the all-wheel drivetrain, sending power to all four wheels on the vehicle. AWD is very different from 4-wheel drive. AWD is great for messy road conditions and moderate off-road terrain. AWD provides maximum traction during acceleration in forwarding motion. This feature is great to have when road conditions get messy, like with loose gravel, sand, and dirt. Not all AWD systems are created the same; they will generally distribute 20% to 50% of the engine torque to the non-drive wheels to help with traction control and prevent tire slippage.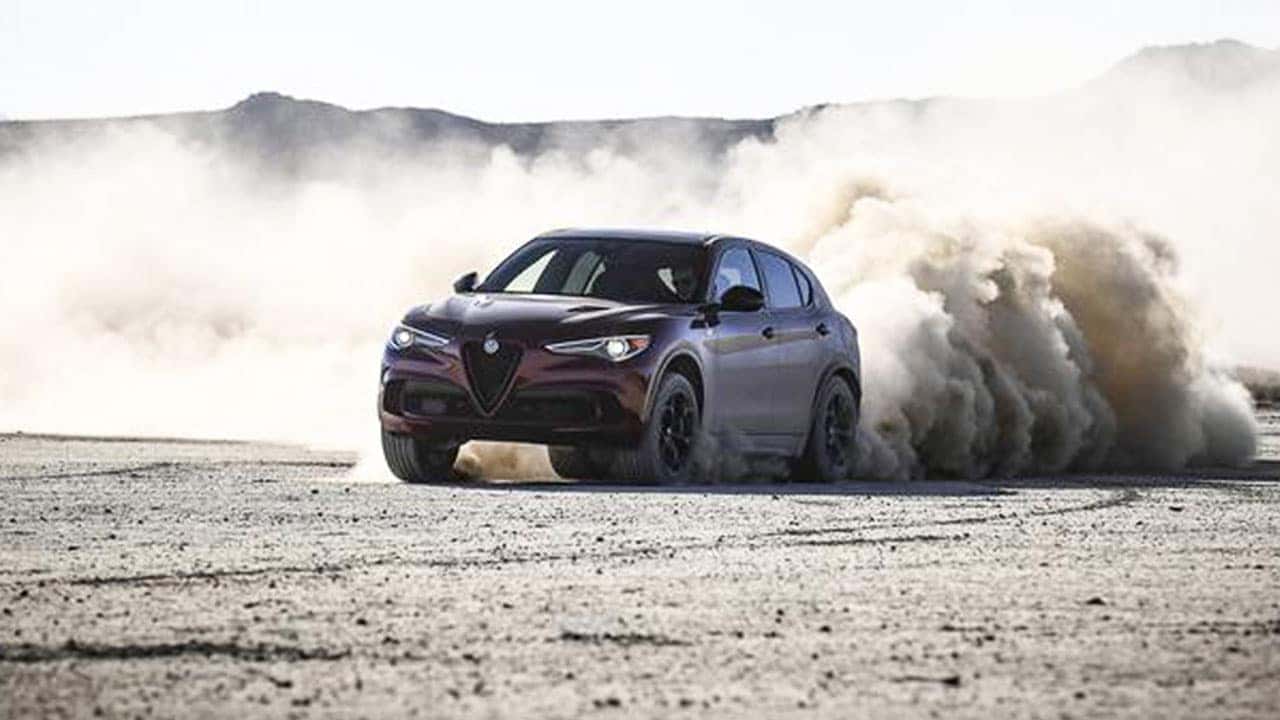 AWD is handy when you are looking for performance, stability, and safety. It is excellent in a sporty touring setting and even higher rates of speed in moderate off-road conditions. If you want to splash through some mud on a trail, it will help keep you moving forward and continuing in the mud. AWD will distribute torque to keep traction on the loose ground for maximum control.
Alfa Romeo Q4 AWD
The Alfa Romeo Q4 AWD system is on the money for its performance. Q4 AWD is perfect in all driving conditions. Q4 gives you the AWD advantage without taking away from the rear-wheel-drive fun and thrills. The Alfa Romeo Q4 AWD system gives a superior driving performance.
The Alfa Romeo Q4 AWD system keeps an eye on grip conditions and driver inputs in real-time. They call this system an active transfer case. Being active, it maintains in real-time for optimal performance. The driver doesn't need to worry about switching back and forth for the AWD feature; it automatically engages when it is needed.
Upon active need, the Q4 system can transfer engine torque up to fifty percent to the front wheels. The front differential is lightweight and compact. This system was inspired by the goals of safety and max performance. The Alfa Romeo Q4 AWD system will keep excellent handling and safe maneuvering at high speeds and loose road conditions.
You won't always be in AWD with the Alfa Romeo Q4 AWD system. This system was designed to engage AWD when tire grip is reaching its maximum traction limit. It will prevent wheel slip when needed by transferring torque to the front wheels.
Alfa Romeos Q4 AWD system ensures that max performance is given in any condition that is with precision and highly moderated torque distribution. The Q4 AWD system has been rated best in class vehicle control. With a continuously moderated torque distribution for precision handling and traction, Alfa Romeo has set the AWD system standard high.
Wrapping it Up
Alfa Romeo Q4 AWD system is fantastic, and it has brought new technology to the industry and gives superior performance. The Q4 system is designed for performance, safety, and durability. Many more automakers would be wise to adopt this technology to meet performance standards. Visit your local Alfa Romeo dealer to see what they have in their inventory.