The Alfa Romeo Giulia GTA 620 HP Concept ► Is it real?
Since 1910 the name Alfa Romeo has been almost synonymous with racing, and The Alfa Romeo Giulia GTA embodies it.
This year marks the 110th anniversary of Alfa Romeo. A birthday party celebration event is scheduled for June, in Milan. With it comes a great deal of speculation—whispers and rumors— that the luxury sports company intends to mark the occasion with the reveal of a special edition Alfa Romeo Giulia GTA concept. As of January 23rd, both the Italian and French division of Alfa Romeo have denied these speculations. That denial hasn't convinced everyone; however, a search of the internet is all it takes to reveal that there is still hope. A website called Mopar Insiders has even given us a few details. However, on March 2nd, Alfa Romeo released a video confirming the Giulia GTAm.
Alfa Romeo Beginnings
Founded in 1910 under the name A.L.F.A. (the Romeo name would not be tacked on until 1920, five years after the company had fallen under the management of entrepreneur Nicola Romeo), the automobile manufacturing company quickly made a name for itself as a builder of fast, sporty vehicles. For instance, its first car—the 1910 24HP—could reach a top speed of 62 miles per hour, a jaw-dropping feat for the time. Ten years later, the Torpedo 20/30 HP debuted as the first car to carry the full Alfa Romeo badge. And this little beauty could move. Its top speed was clocked at 81 miles per hour.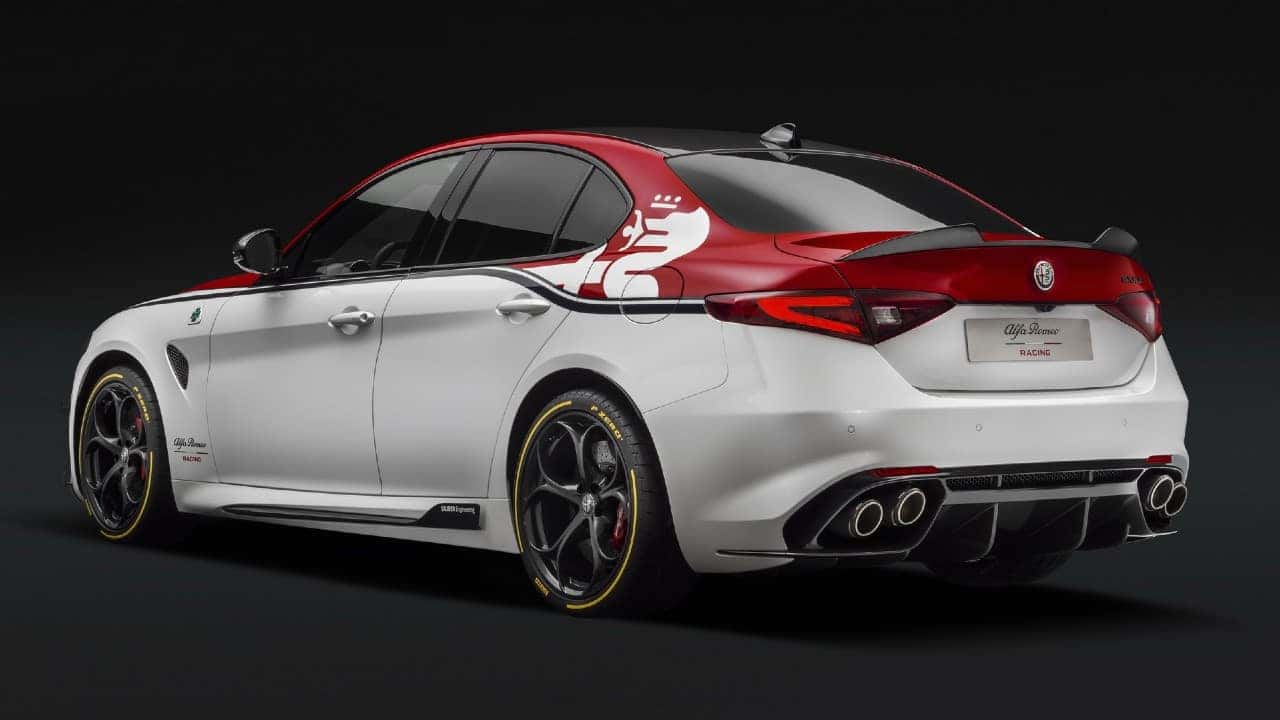 2019 Alfa Romeo Giulia Quadrifoglio Alfa Romeo Racing Edition. (Alfa Romeo).
Giulia Quadrifoglio vs. Alfa Romeo Giulia GTA
The model Alfa Romeo offers right now is called the Giulia Quadrifoglio. It produces 505 horsepower at 443 pound-feet of torque, courtesy of a twin-turbocharged 2.9-liter V6 engine. That's pretty sharp, considering this is a luxury sedan. But picture this:  620 horsepower in that same sedan. Here we have the mythical—or perhaps not so mythical—Giulia GTA. Want to hear more? For starters, the Giulia GTA, should it ever appear, would be made from lighter material, as its name certainly gives at least that much away. The term GTA means Gran Tourismo Allegerita. In Italian, the word allegerita means lightened. Further reports from the Mopar Insiders website claim the car will weigh about 44 pounds less than the original Giulia Quadrifoglio. The story also tells us that Alfa Romeo will keep the car under limited production, with no plans at all for a North America release.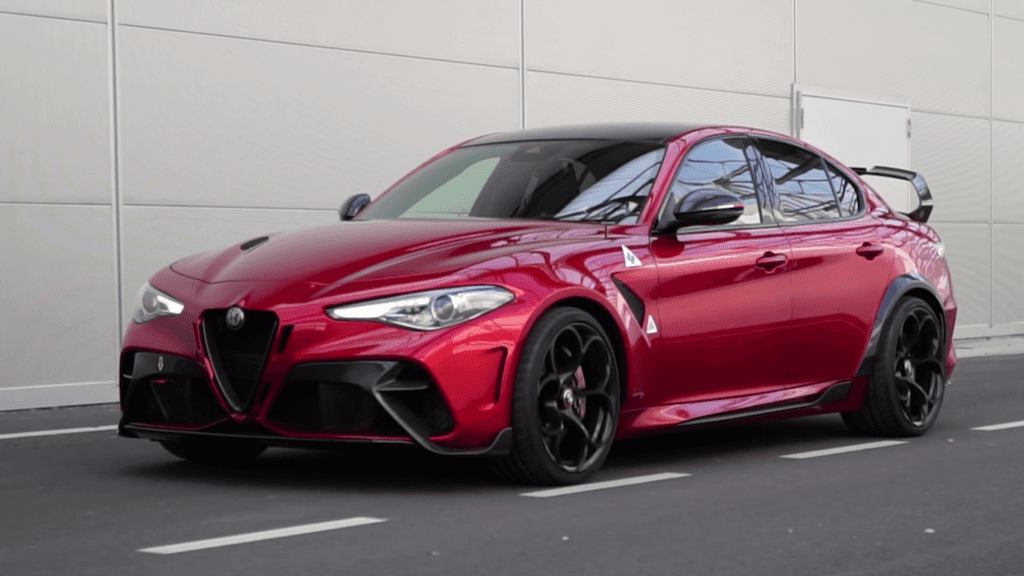 Alfa Romeo Giulia GTA 620 HP Concept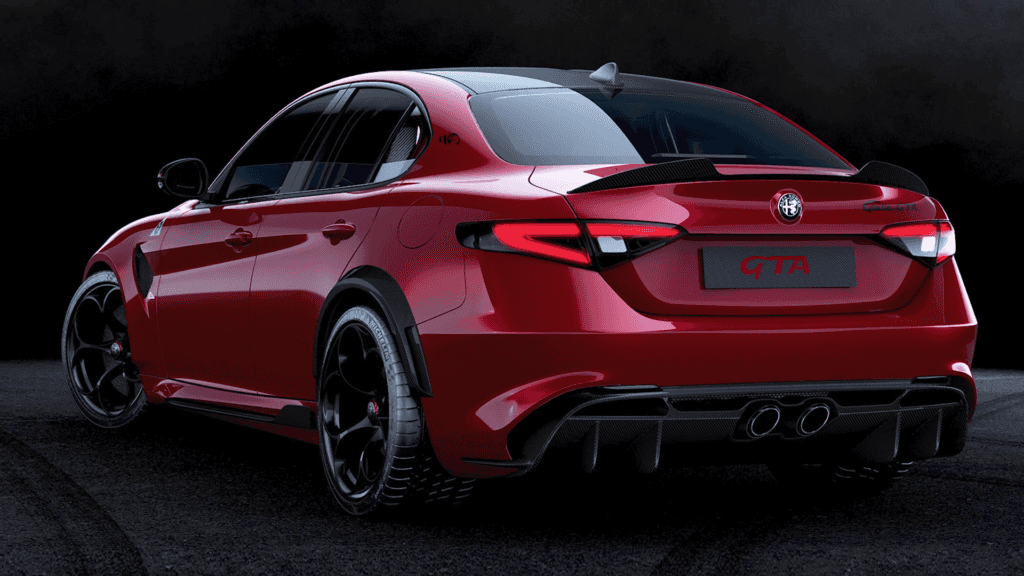 Alfa Romeo Giulia GTA 620 HP Concept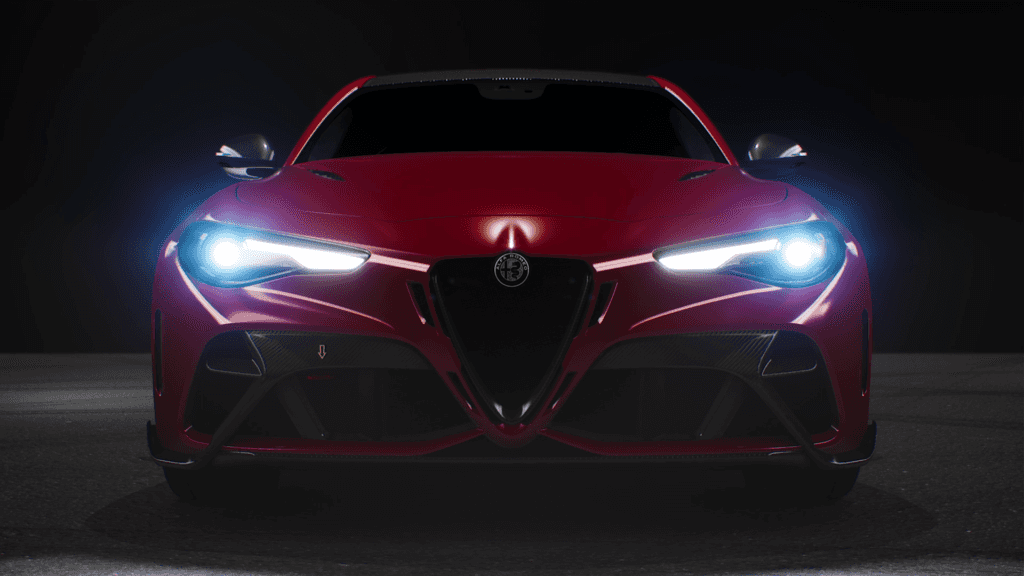 Alfa Romeo Giulia GTA 620 HP Concept
Alfa Romeo Giulia GTA Specs
Oh, and if you happen to be a fan of three pedal, manual transmissions, we have some disheartening news. The Alfa Romeo Giulia GTA is said to be outfitted with an eight-speed ZF (that's ZF Friedrichshafen AG, out of Germany) automatic transmission. Other than this, what else can we say? The anniversary event will be held in Milan on June 24th of this year. A more aggressive version of the Giulia Quadrifoglio would undoubtedly excite the manufacturer's enthusiasts, who were saddened by the recent decision to cancel the revival of two other iconic models once featured in the lineup—the GTV and the 8C. But as of today, Alfa Romeo is holding its cards close, unwilling to reveal its secrets, if indeed there are any secrets at all.
In Alfa Romeo's March 2nd reveal video, Alfa Romeo states that the actual Guilia GTA will have 540hp, a bit of a deviation from the concept rumors. In addition, the GTA improved the Q4 handling with new springs, dampers, bushings, and a two-inch wider front and rear tracks. The Giulia GTA features a front splitter, rear spoiler, and side skirts for added aerodynamics. The interior is a magnificent beauty. The interior showcases a beautifully designed interior cabin wrapped in Alcantara. Everything from the dashboard to the center of the seats is decorated in Alcantara. The GTAm goes even further with carbon fiber seats and empty backspace dressed in Alcantara. The GTAm also features stunning Lexan windows in the side and rear.
For the racer at heart
Only 500 Alfa Romeo auto enthusiasts will be able to own this car as it is a limited production vehicle. Those lucky enough to secure one will be able to live out their racing fantasy with a unique Alfa Romeo experience. The 500 future GTA/GTAm owners will work with an Alfa Romeo Brand Ambassador from start until delivery of the vehicle. Lastly, they will be treated to a Bell helmet with GTA regalia and a full Alpinestars racing outfit including shoes and gloves. This will come in handy for an Alfa Romeo Driving Academy course included with the purchase of either the GTA or GTAm.
---
Giulia GTA 620 HP Gallery