Hot new features coming to the New Alfa Romeo Models
Significant changes for the new Alfa Romeo MODELS FOR THE MY2020 lineup

In this article, we'll look at three of the hottest new Alfa Romeo models in the luxury sport market and bring you up to speed on the newest features they offer.
The Alfa Romeo Giulia GTV
Starting with the Giulia GTV, this is a car that Alfa Romeo has high hopes for getting customers to rediscover their design. The car gets its influence from the once-famous Gran Turismo Veloce of the 70s and 80s. Alfa Romeo also aims for the GTV to be the most affordable way for buyers to experience the high quality and technical ingenuity that's a part of every automobile from this manufacturer.
The Giulia GTV coupe will come with a hybridized engine that produces over 600 horsepower. It'll do 0-60 in 3.6 seconds with a top speed of 190 MPH. Compare this to last year's 503 hp engine, and you get a significant step up in performance. It'll feature standard all-wheel drive, and Alfa Romeo claims you'll be able to get up to 30 miles of range from its electric powerplant. A lower-end Alfa Romeo model of the GTV coupe should offer a 2.0-liter turbo four-cylinder that produces close to 300hp. This entry-level coupe is the one for which Alfa Romeo has its fingers crossed for luring in new buyers who are curious about the brand.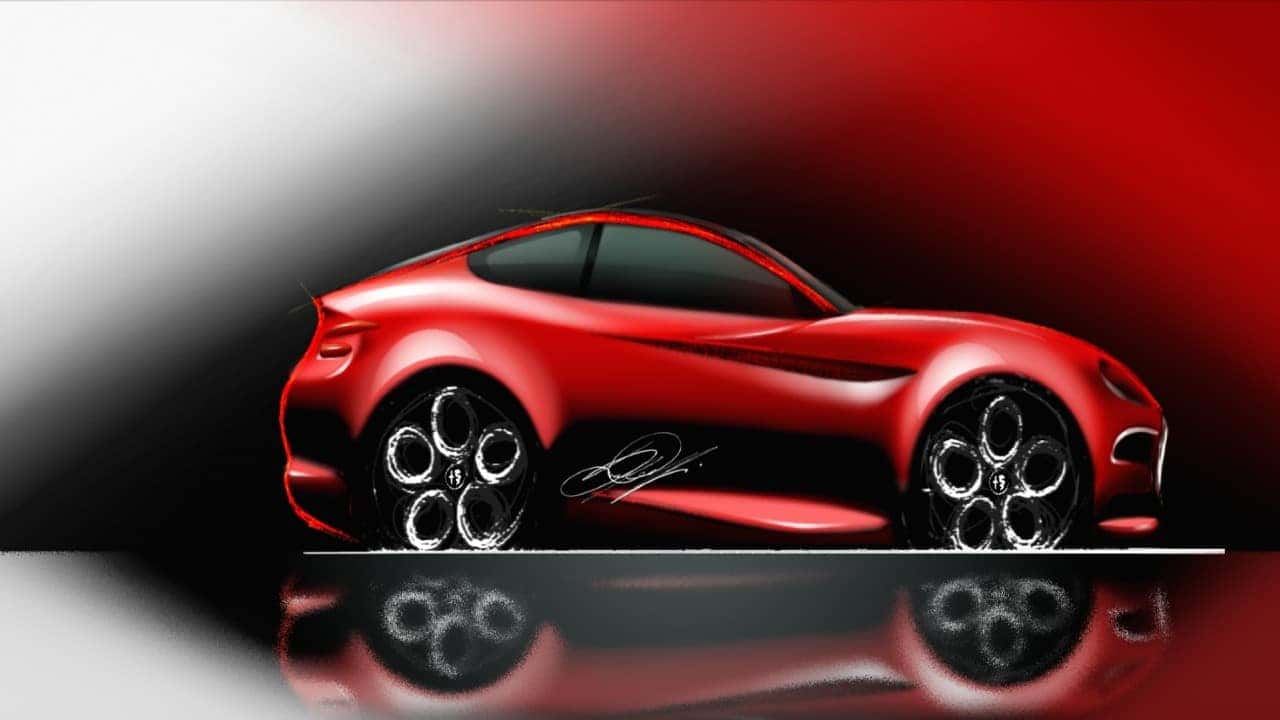 Alfa Romeo Giulia GTV coupe concept rendering by Autocarupdates.com
The 2020 Alfa Romeo Stelvio
Moving on to the Stelvio, Alfa Romeo gives us a crossover SUV with a 2.0-liter turbocharged 4-cylinder engine, along with an optional 2.9-liter twin-turbo V6, the first manufacture 280 hp with 306 lb-ft of torque, while the high-performance model promises 505 hp that weighs in at 443 lb-ft of torque. The new Alfa Romeo models planned for even more significant changes for the Stelvio in 2021, but there is still plenty to be found here that separates it from the 2019 model. For 2020 buyers can expect an all-new, 8.8-inch touchscreen display, along with advanced driving technology, such as a semi-autonomous driving mode and autonomous emergency braking. A wireless smartphone charging pad also makes the list of new features available for 2020.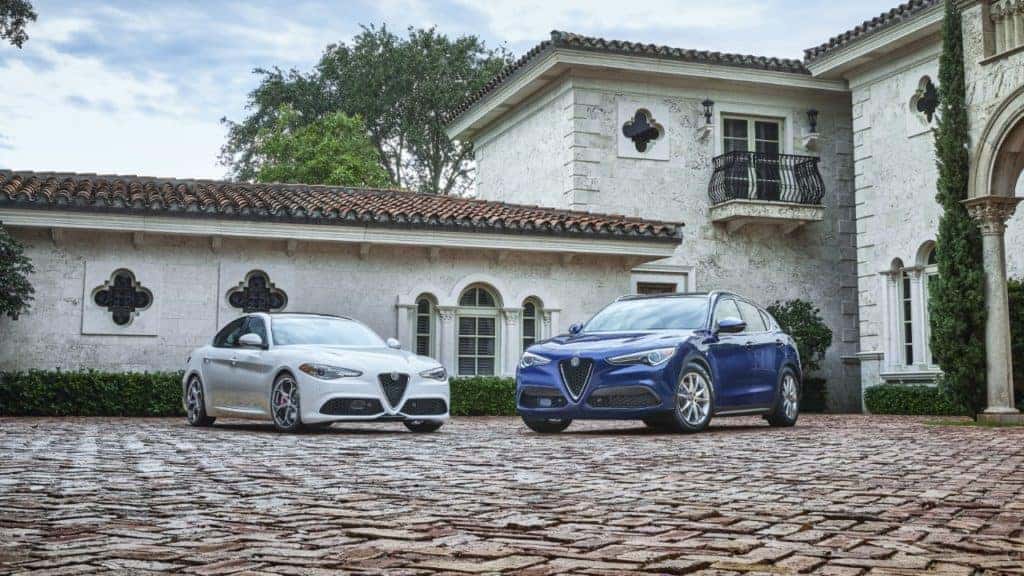 The Reinvented 2020 Alfa Romeo Giulia
This year's Giulia has many similar updates found on the Stelvio, along with a handful of its own. The new 8.8-inch infotainment system shows up again, as do automated emergency braking and forward-collision warning. The Giulia will also offer a series of new exterior colors not available in 2019. Anodized Blue, Lunare White Metallic, and Verde Visconte Metallic will all be at the buyer's disposal in 2020.
Making the Giulia even more unique is the number of different powertrains on its options list. Base models come with a 2.0-liter turbocharged 4-cylinder engine that produces 280 hp at 306 lb-ft of torque. With these, you'll also receive an eight-speed automatic transmission and either standard rear or optional all-wheel drive.
Moving up the ladder to the Giulia Quadrifoglio (try saying that ten times fast), buyers will get 505 horsepower at 443 lb-ft of torque, all thanks to a Ferrari-born 2.9 twin-turbocharged V-6 engine.
Alfa Romeo seems to have found its groove in the automotive business with these three cars. In 2019 they were great. For 2020 they're even more excellent. Enthusiasts find them a joy to drive and, thanks to their gorgeous styling, a wonder to look at as well. Don't be surprised to see more on the road as 2020 matures.