Dress and Drive: Alfa Romeo Merchandise & Auto Accessories
Now that you have your dream Alfa Romeo car, you need the right Alfa Romeo merchandise to go with it.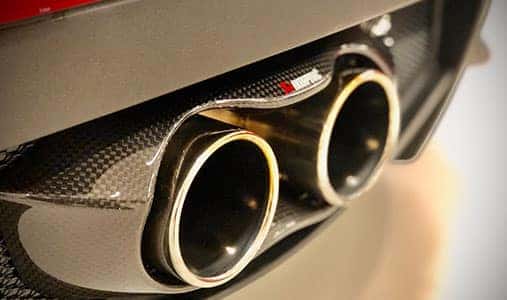 You want your new car to show off who you are as a person. You want your vehicle to have a personality. The right accessories and Alfa Romeo merchandise can be perfect for your need to make your car feel more like you. Let's take a close look at examples of the best accessories and merch you can get to show off your love of Alfa Romeo.
Alfa Romeo Car Mats
Car mats serve not only as a function to keep your car in pristine condition, but it can also provide comfort and style to your vehicle. This accessory is especially the case for the car mats for your car by Alfa Romeo. Made specifically to fit in your specific model of Alfa Romeo car, these car mats are made with only the highest quality materials. You can purchase these in a variety of different colors to match the trim of your interior. Keep your car's original carpet in excellent condition while upgrading the stylish look of your car's interior.
Alfa MiTo Sports Pedals
Alfa Romeo got its name as a brand of race cars but has since evolved into a brand that screams luxury and innovation. However, you can enjoy the look of a race car by investing in the Alfa Mito Sports Pedals. You can transform your car, giving it a sportier and more unique look by switching to these pedals. You want your MiTo to stand out, and these are the perfect accessories to do that.
Giulietta 18" Alloy Wheel Kits
Have a Giulietta that you just want to make even better? One of these wheel kits could be what you need to make your car stand out. Available in different colors, these offer an excellent way for you to make your car shine. These wheel kits are stylish and sleek, working to enhance the already stunning car.
Alfa Romeo Merchandise: Titleist Players 4 Plus Stand Bag
Just because you aren't driving your car, doesn't mean that you can't show off your love for this brand. Take this golf bag out with you every time you hit up at tee time. Take the same lessons in quality and luxury with a Titleist bag that has the iconic Alfa Romeo badge and script logo, so other people know that you are someone who appreciates the finer things in life.
Alfa Romeo Hydrate 20 oz. Spark Color-Changing Water Bottle
Hydration is essential, but the fact is that we often don't drink as much water as we should. That's where this stylish and innovative water bottle enters. This water bottle can sync to a smartphone app, tracking your water intake every day, as well as glowing red to remind you that you need to drink more. This Alfa Romeo bottle is a stylish way to stay hydrated, and you can get a personalized experience as it continually adjusts as the day goes on, depending on how active you are.